SUSAN'S BLOG
~ Living Life Completely and Well ~
Susan S. Trout, PhD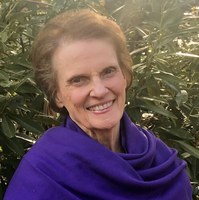 Institute Co-Founder 
and Executive Director


Author of To Show Another Way
and The Soul and Service Trilogy



Read Susan's Latest Teaching! 
The Years 2021-2025 ~ The Dark Gets Darker / The Light Shines Brighter
 (Third in a series of three teachings on this blog about the years 2021 to 2025)
The unique period, from 2021 to 2025, offers a magnificent gift
for every person and every group: an invitation to enter into
a new reality now being created on Planet Earth.


A new world is stirring. Have you heard its clarion call – to join in the shift to a new way of being?  Have you begun to feel its grace in your day-to-day life?  Do you recognize its expansiveness in your interactions with family, friends, or colleagues?  Individuals, small and large groups, businesses and organizations have been taking action to shift our planet to a higher vibration. Are you among them – or do you wish to be?


The Entire World Is Waking Up 
As described in Part I and Part II of this blog teaching, our planet is in the process of winding down from one 2,000-year-long astrological cycle – the Piscean Era – and revving up to the next 2,000-year-long astrological cycle – the Aquarian Era. Amidst the many challenges currently taking place in our world, humanity has, at this precise moment in our planet's history, an unprecedented opportunity to articulate and manifest a new model of life on Earth... 
Read Part I of this teaching HERE
and
Read Part II of this teaching HERE