SUSAN'S BLOG
~ Living Life Completely and Well ~
Susan S. Trout, PhD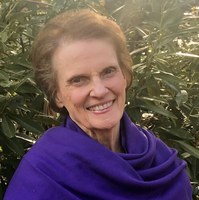 Institute CoFounder 
and Executive Director


Author of To Show Another Way
and The Soul and Service Trilogy



Read Susan's Latest Teaching! 
Discerning the essential from the nonessential helps us be aware of the impact
of our thoughts and decisions, how we develop and sustain a meaningful
and loving life, and how we connect and relate to others.
As the New Year dawns, something within us feels drawn to review the past year and consider what we want to be and do in the year to come. Winter's inward turning and the promise of a fresh start offer a precious opportunity to contemplate and explore the changes we might make to help ourselves, our loved ones, our colleagues, our neighbors… in fact, all of humanity and our planet – to live a calmer, more honest and meaningful life. An important practice we can put in place to accomplish this is discerning the essential from the nonessential in our life.
Discerning the essential from the nonessential determines the quality of our life – how we think, speak, and act. This discernment or lack of it has the potential for doing either harm or good to ourselves, others, and Planet Earth.

Discernment ~ Seeing What's Really So
Discernment is required if we are to choose accurately between the essential and the nonessential. Discernment is defined as the ability to judge well. Another way to define discernment is "to see what is really so." Am I aware of shadow tendencies that might cause me to share too much or dominate the conversation? Do I consider the needs and concerns of others who will be attending a meeting I schedule? Do I monitor how others are responding to me and make adjustments based on this feedback? ...