SUSAN'S BLOG
~ Living Life Completely and Well ~
Susan S. Trout, PhD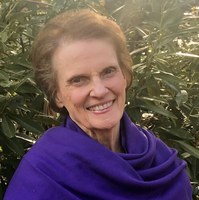 Institute CoFounder 
and Executive Director


Author of To Show Another Way
and The Soul and Service Trilogy



Read Susan's Latest Teaching! 
Supporting Ukrainian Children
The Institute is partnering with child therapist Linda Goldman to support those working with children traumatized by the war in Ukraine

Synchronicity, the flow of unexpected events
that occurs in our life, shows us another way
to live on Planet Earth. 

~ from To Show Another Way ~
Not long ago, I announced a new project upon which the Institute had just embarked: sharing teachings and practices for emotional and spiritual support with the staff of a substantial number of Ukraine orphanages, along with a large group of women who grew up in these orphanages and who have remained in contact with them. (You can read about this project HERE.)


Synchronicity Appears
Around the time of this announcement, I synchronistically found myself in conversation with a good friend and colleague, Linda Goldman, who has worked as a teacher, counselor, and therapist with grieving and traumatized children for the past 35 years. Linda shared that she is currently working with several U.S. organizations that are helping Ukrainian children who are traumatized by the war. When I told Linda about the Institute's new project, we found ourselves exploring how we might share our projects on one another's websites to extend the reach of both projects.
Linda created her website, Helping Children with Grief and Trauma, to support the care and wellbeing of grieving and traumatized youth. She is now joining with others to help the huge groundswell of Ukrainian children traumatized by the war. On this section of her website, Linda now offers information, in Ukrainian and English, for ...